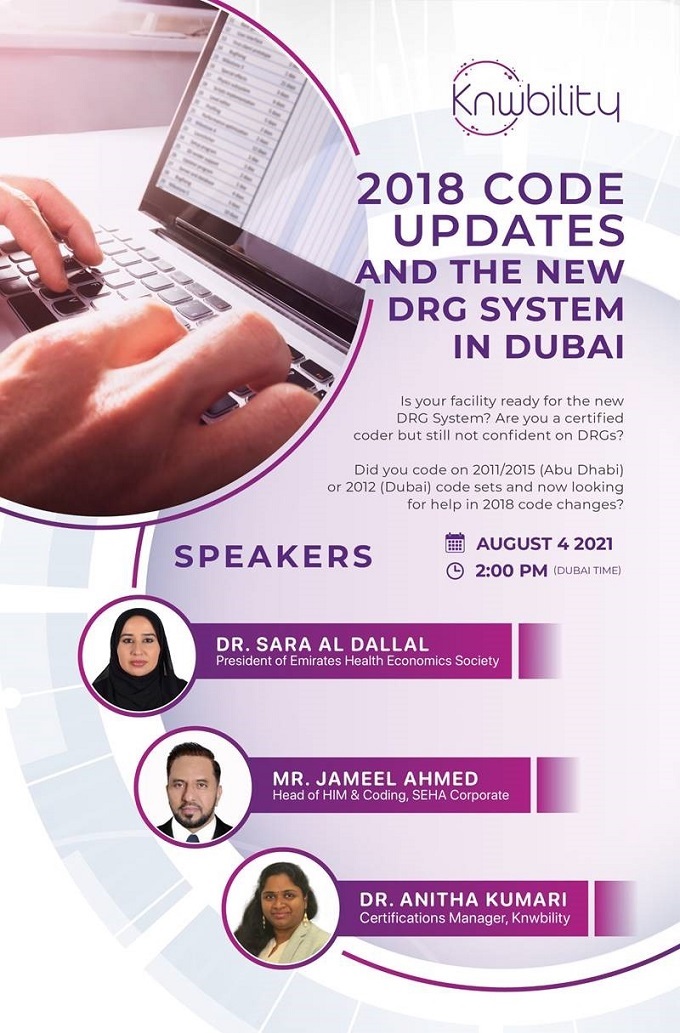 2018 CODE UPDATES AND THE NEW DRG SYSTEM IN DUBAI
It is time to get equipped for the new era in medical coding.
Is your facility ready for the new DRG system?
Are you a certified coder but still not confident on DRGs?
Did you code on 2011/2015 (Abu Dhabi) or 2012 (Dubai) code sets and now looking for help in 2018 code changes?
What to learn at this webinar?
• Highlights of changes in 2018 version of codes.
• DRGs and the impact of CDI on DRG.
• Development, structure, parameter and calculations of DRGs.
• The updates in CPT and ICD-10 CM.
• Importance of DRGs as a payment mechanism.
• How DRGs affect data as well as reimbursement?