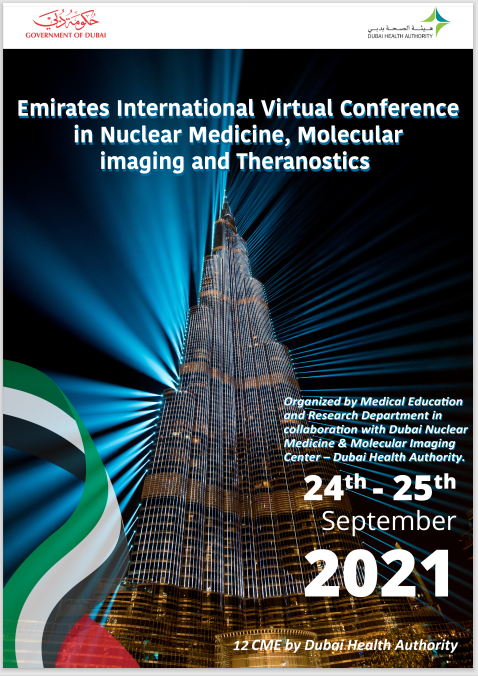 Emirates International Virtual Conference in Nuclear Medicine, Molecular Imaging & Theranostics
We welcome each of you to the Emirates International Virtual Conference in Nuclear Medicine, Molecular Imaging & Theranostics
In the era of Covid -19 pandemics Nuclear Medicine services were compromised and we are going to highlight the challenges worldwide and in Asia.
We have an exciting program at this conference that will allow Nuclear Medicine professionals to reflect upon, extend our networks, and jointly explore our current and future challenges and directions. We hope that you will have a productive time at this very special conference.
To put a conference of this magnitude together is not a small task. To that end, we want to thank our higher management at Dubai Health Authority, Our international and local speakers for providing us with the required wisdom and expertise to organize this event.
For Agenda Click here