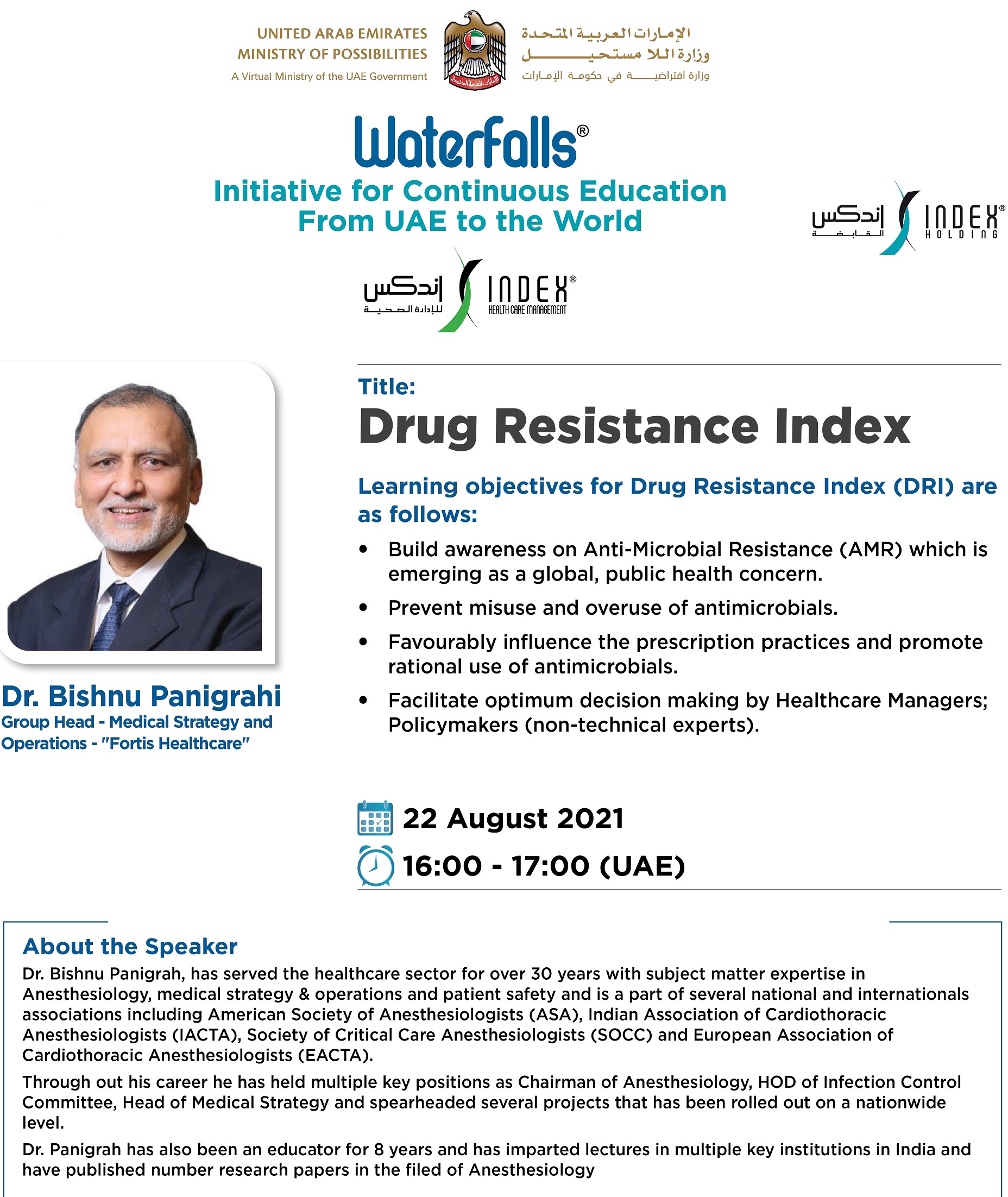 IHCM Waterfalls Webinar – Drug Resistance Index
Learning objectives for Drug Resistance Index (DRI) are as follows:
Build awareness on Anti- Microbial Resistance (AMR), which is emerging as a global, public health concern.

Prevent misuse and overuse of antimicrobials.

Favourably influence the prescription practices and promote rational use of antimicrobials.

Facilitate optimum decision making by Healthcare Managers Policymakers (non-technical experts).