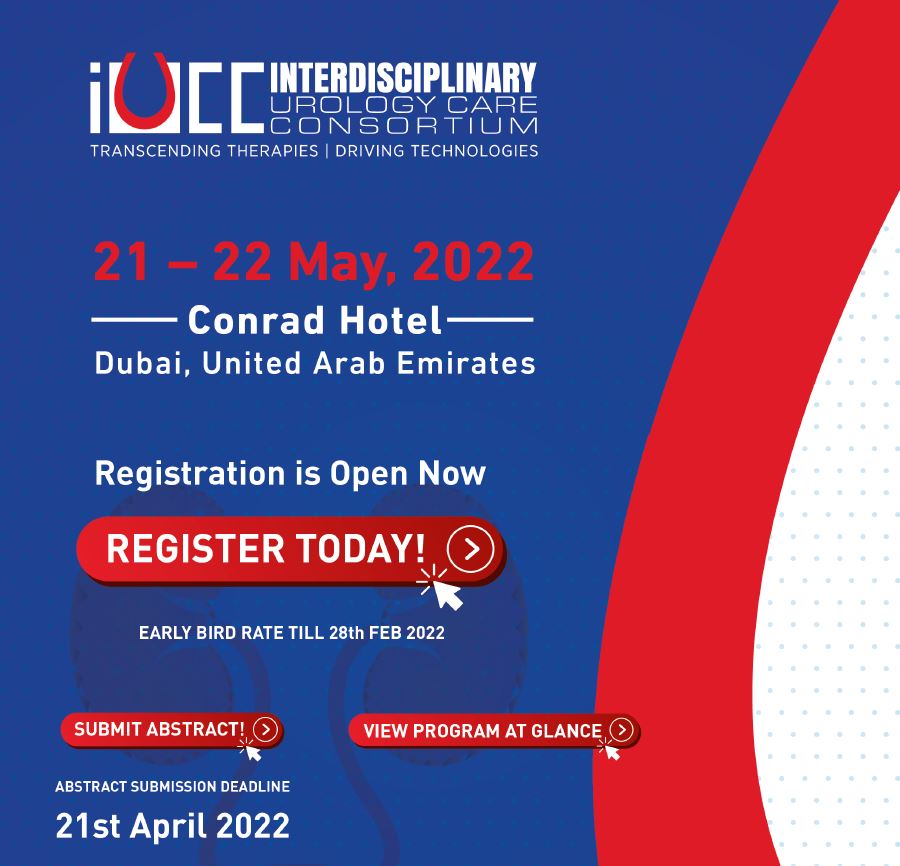 INTERDISCIPLINARY UROLOGY CARE CONSORTIUM (IUCC)
The second edition of Interdisciplinary Urology Care Consortium (IUCC) is scheduled to be held on the 21-22 May 2022 in Dubai, United Arab Emirates. Under the theme Transcending Therapies, Driving Technologies, this inaugural event will focus on the protective of four pillars of Urology i.e. Andrology, Emergency Medicine, Gynecology and Oncology.
The conference aims to draw over 25 high-level specialized speakers from different facets of medicine, to interact with each other, share advancements and best practice of their profession and how can urology patients receive a wholesome treatment. The accompanying exhibition puts on display the latest technologies and products by leading companies and vendors in the urology field.